Century Batteries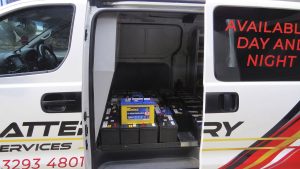 Since 1928 Century Batteries has been a well known brand in the retail battery market. This is largely due to the superior quality of Century products and their nationwide roadside warranty.
Century Batteries an extensive stock of batteries from budget to a premium range to suit most cars, 4WD's, as well as truck, tractor and plant equipment.
Century Premium Batteries
Century Premium Batteries have advanced Calcium batteries with innovative technology for high performance and longer life, which is a real extra bonus. Century Premium is packed with EXTRA features that deliver real trade and consumer benefits.
This premium product is manufactured in accordance with the latest production methods and quality controls.
Century Batteries
Batteries are a lower capacity battery with proven technology to suit very early model vehicles.
These ranges use a proven technology combined with the latest battery designs that have provided higher performance than previously achieved.
* Dependant on correct battery for specified vehicle
Century Batteries
For a battery range that is leading technology and is designed for local conditions, Century is a great choice. Let us find the best battery for you.