Need a second battery for your 4×4 to run your fridge?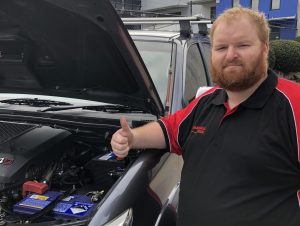 Battery Services Queensland is proud to announce we can now supply and fit all your recreational power needs at our Deception Bay store.
Whether it's a few extra sockets for your fridge, LED lights, UHF radios, Driving lights and lightbars, Powering to your camper trailer or a full dual battery management system we have you covered and at a price that won't break the bank!
We use leading brands such as Redarc, Enerdrive, Projecta and can supply and fit standard maintenance free deep cycle batteries, AGM and even lithium deep cycle batteries. We offer complete power solutions from just a simple battery system and sockets through to more complex setups including inverters and wireless monitoring.
When you want to get the right battery system for your needs at a great price we know batteries. With almost 40 years serving Brisbane, we can give you the best advice for your next battery to keep you powered up off-road.
Free quotes are available in-store Monday to Friday To request a quote for all your Dual Battery and 12-volt Installation needs, simply fill out the quote form on this page or to request an appointment Call us on (07) 3293 4748 or 0456981930