Looking for a worry-free marine battery? If you need a battery for your boat or jet ski we have the battery for you!
JET SKI BATTERIES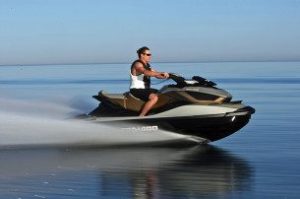 Sick of your Jet ski Battery not lasting? Don't like the idea of acid leaking out when your Jet ski rolls?
 Featuring the latest design Fully Sealed Maintenance Free  Bike and Jet Ski Batteries. Fully charged ready to go with  20% more Cranking Capacity than regular batteries. These batteries are specially designed to take the rigorous demands of your Jetski.
MOTOBATT FULLY SEALED GLASS MATT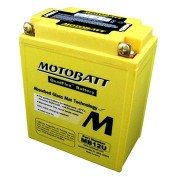 High load stresses are placed on your battery during the ignition cycle.
The Motobatt fully sealed glass battery was originally designed for the Australian Motorcycle Market.Many motorcycles have hard-wired headlights placing a lot of extra load on the battery too. Motobatt 's internal innovative design has been manufactured to overcome this. This extra starting power makes it ideal as a reliable battery for your jet ski. Absorbed Glass Matt batteries are superior by design and have been used in military and off-road applications for many years.
The glass matt design has many benefits. Each plate in the battery is wrapped in a glass wool matting which keeps the plates separated in a cushioned environment. This stops the plates vibrating and causing faults between the plates.
Marine Stowaway
Do you need explosive starting power and cycling capability from a single battery? Then you need the Stowaway the most potent combination of cycling and cranking power on the market today. No-vibe anchor bonded plates to resist vibration, a leading cause of failure in Marine batteries.
Marine Starting
 Start first time every time with Exide's Marine Starting Batteries. Built rugged to resist impact and rough water vibration – a leading cause of failure in marine batteries. No-Vibe anchor bonded plates (in polyethene envelopes) provide superior vibration resistance for an extra long life and reliability.