Need a reliable, powerful starting battery you can trust for your truck?
With a large range of heavy duty batteries to suit all your needs, we'll get you back in business in no time.
Battery Services supply, deliver and fit your batteries where ever you are throughout the Brisbane area with *NO call out fee!
 Fast Roadside Service
We come to you roadside, at home or at work, where and when you need us 24 hours a day, 7 days a week.
Get the right battery at the best price. At Battery Services we know batteries – with over 500,000 batteries supplied and fitted around Brisbane.
With the most comprehensive range of batteries. and our stock is readily available to suit 99% of all vehicles we can help you now.
(*An After hours fee applies from 7 PM to 7 AM).
TRUCK BATTERIES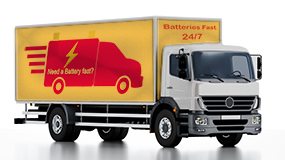 There is nothing worse than having a truck or machine that won't start.    Apart from the inconvenience, it's the loss of income!
 We offer a 24/7 battery fitting service for your convenience.  So when it's 2 am & your truck won't start, give us a call and we will
have you back on the road so you can meet your deadlines.
 When you want to get the right batteries for your truck at a great price we know truck batteries. With almost 40 years serving Brisbane, we can give you the best advice for your next batteries.
Ask us about our fleet support for your business to keep you on the road.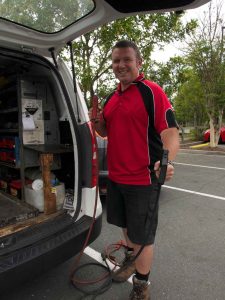 Mobile Battery Replacement – NO Call out fee*!
We come to you at no extra cost!
We make replacing your battery easy. With a fleet of vans on the road all day every day waiting to help you get back on the road again.
Have your truck batteries supplied and fitted by the experts in Brisbane.
Call us 24 hours, 7 days on (07) 3293 4801 for a fast, reliable affordable replacement battery for your truck.
*An After hours fee applies from 7 PM to 7 AM.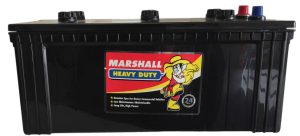 The real workhorse. Heavy Commercial is an extensive range of batteries built tough for the heaviest applications.
We Stock a number of product types available in the advanced maintenance free flat lid design. Designated by the MF after the product number. The perfect product for plant and equipment, light commercial and Heavy Haulage applications.