Step by step instructions to Jumpstart your car
Make sure it's safe to Jumpstart a Car
To safely jumpstart a vehicle with a flat battery, always make sure that the area is safe for you to undertake the jumpstart.
Move the vehicles as close as possible to ensure that the jumper cables reach, allowing enough room for you to move between the vehicles.
Check the Jumper Leads
You will need a good set of jumper leads – check the condition of the cables before you begin. If there is any damage to the cables or the protective insulation Don't use them.
Keep the Leads Separated
Make sure that the cables DON'T touch each other. This is dangerous to you and your vehicle, take care with the cables.
It's helpful to have someone hold the other end of the leads.
Connect the Car with the Flat Battery
Begin with the car that has the flat battery.
Remove the key from the ignition and ensure that the handbrake is on.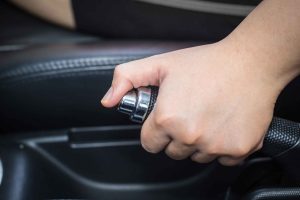 Connect the POSITIVE battery terminal with the RED lead.
Ideally, find an unpainted metal surface to connect the BLACK cable to.
Connect the Car giving the Jumpstart
Then, connect to the donor vehicle – connect the RED cable to the POSITIVE battery terminal.
Connect the BLACK cable to the NEGATIVE battery terminal.
Ready to Jumpstart
Be aware of moving parts under the bonnet (hood) and ensure you and the cables are well-clear of any danger.
Start the donor vehicle.
Start the vehicle with the flat battery.
When the Jumpstart is Successful
Allow the vehicle to idle for a few minutes, and then remove the cables from the donor vehicle.
First, remove the BLACK, negative cable from the donor vehicle, then from the other vehicle.
Repeat the process with the RED, positive cables, starting again with the donor vehicle.
Let the Car Idle
Allow the vehicle for up to five to ten minutes before you drive away.
Will my battery be okay?
Depending on how flat the battery is, and it's age and condition the battery may fail again, even on the way to your destination.
Minimise the amount of draw on your battery, and avoid using anything that will need extra power unless it's required.
Be aware that your car may stall and your battery may not have the charge to restart your car, so please drive with caution and get home safely
If you need any help, call Battery Services day or night, (07) 3293 4801.
We can get you on the road quickly with a jumpstart or a replacement battery.
Free Battery Test
To get a FREE battery test and great advice during business hours you can call into our Brisbane stores at Greenslopes or Deception Bay.